Subscribe to our Newsletter
Subscribe to our monthly newsletter "Highlights" for the latest sports law & policy updates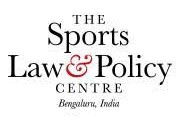 We lead the conversations on Indian sports law and policy.
At the Sports Law & Policy Centre, Bengaluru, we are dedicated to being your one-stop-shop for everything sports law, ethics, and policy. Our involvement stems from our belief that with the power of sport behind us, each of us can
#BeMore.
OUR SERVICES
EQUAL HUE
RELIVE THE SYMPOSIUM
Latest Sports Law & Policy Video. Check out our YouTube Channel for more interesting videos!
Subscribe to our Newsletter
Subscribe to our monthly newsletter "Highlights" for the latest sports law & policy updates